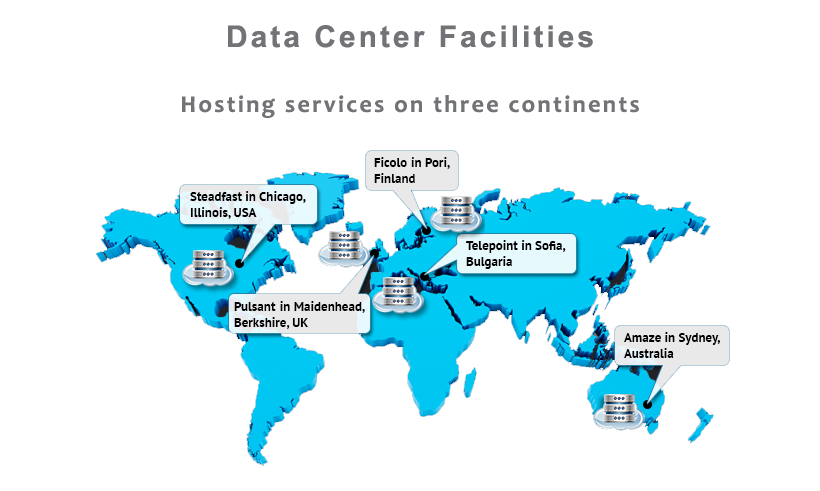 To be able to give top–rated hosting services, we need to employ a reliable foundation to build upon. For this reason, we've built partnerships with some of the very best Data Center Facilities worldwide, spanned throughout multiple different continents.

In every of the aforementioned Data Center Facilities we have got deployed our customized shared hosting platform and also a personalized internal network, engineered specially to accommodate our increased standards and requirements. We have got on top of that designed a one of a kind server monitoring and notification system to help keep track of all active hosting servers.
Farishtech offers you several Data Center Facilities to choose from:

The USA located datacenter in Chicago
Pick it if you are going to aim for website visitors residing in the U.S.A., Canada and Latin America;

The United Kingdom located datacenter in London
Opt for it if you will aim for visitors who reside in the United Kingdom, the rest of Europe and Africa;

The Finland located datacenter in Pori
Pick the Finnish data center if you need to create a client base in Russia or in Northern and Central Europe, or when this is where your current customers come from.

The East Europe located datacenter in Sofia, Bulgaria
Choose it if you will focus on people in Eastern Europe, in countries like Bulgaria, Serbia, Macedonia, Greece, Turkey, Romania, Ukraine, Croatia, Bosnia and Herzegovina, Georgia, Armenia, etc.

The Australia located datacenter in Sydney
Choose it if you will concentrate on visitors from Australia, Oceania and Asia.